Competition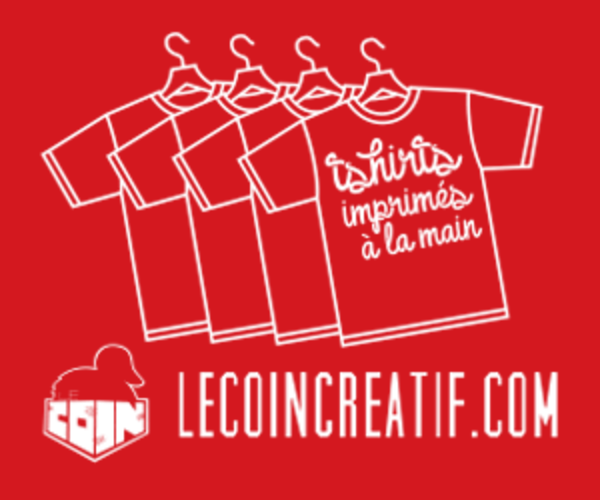 Competition Jury - Feature Films
---

Manon Briand
Screenwriter and Director
First known for her short and medium-length films, in 1998 Variety Magazine listed Manon on its list of Top New Directors for her first feature film 2 secondes. Since then, she has directed for television, written screenplays in both French and English, and directed La Turbulence des fluids (2002) and Liverpool (2012).
Cooke-Sasseville
Sculptor Artists
Jean-François Cooke and Pierre Sasseville are a contemporary art duo based in Québec City. Along with several installations created in the field of public art, their creations have been presented in more than fifteen solo exhibitions. A monograph on their artistic journey from the beginning of their collaboration was published in 2012.
Bénédicte Décary
Comédienne
Remarquée dès sa sortie du Conservatoire d'art dramatique de Montréal en 2002, elle cumule différents rôles dans des productions théâtrales d'envergure, notamment au prestigieux TNM. On a également pu la voir au petit écran dans Les Boys et En Thérapie, et au cinéma dans Dédé, à travers les brumes, de J.-P. Duval et Les amours Imaginaires de Xavier Dolan.
Crédit photo: Maude Chauvin
Rock Demers
Producer
Creator of Contes pour tous, he has been involved in many aspects of film, including journalism, distribution, exportation, operations and production. In 1963, he co-founded the Cinémathèque québécoise. Over 30 years, Contes pour tous has received 215 national and international awards, in addition to his many honours for personal work.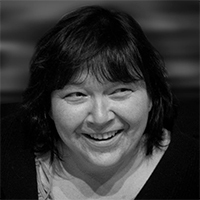 Marie-Renée Duguay
Programmer
For almost 10 years, Marie-Renée Duguay has been involved in the Festival international du cinéma francophone en Acadie (FICFA) and has supported artists from her community in many ways. Every year, her tireless globetrotting brings her to numerous festivals, providing great material for her film journalism for Radio-Canada Acadia, which she began in 2013.
Michel La Veaux
Director of Photography and Director
For over 25 years, his work on documentary and feature films has brought him national and international acclaim. In 2014, he was honoured with a Jutra Award for Best Photography for his work on Sébastien Pilote's Le Démentèlement. His first full-length documentary Hôtel La Louisiane was released in December 2015.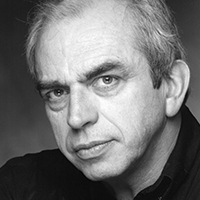 Julien Poulin
Actor
An icon of Québec's film scene, Julien has worked with Pierre Falardeau, Jean Beaudin, Denys Arcand, Paule Baillargeon and Podz. Among his many awards, he received a Jutra for Best Actor for his role in Rafaël Ouellet's Camion. He was recently cast in Karl and Max and Les Pays d'en haut.
Competition Jury - Short Films
---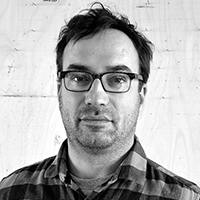 Martin Bureau
Filmmaker and Visual Artist
Martin Bureau lives and works in Québec City. He is passionate about geopolitical issues and particularly interested in the dynamics of systems of power when confronted with their limits. He addresses these issues through an interdisciplinary practice that includes painting, video installation and documentary filmmaking.
Eve Duranceau
Actress
A CADM graduate in 2000, her breakthrough role was in Denis Côté's Elle veut le chaos. She then appeared in Chloé Robichaud's Chef de meute, a film that was an official competition selection at the Cannes Film Festival. She has been cast in several full-length films and web series, as well as various theatre and television roles.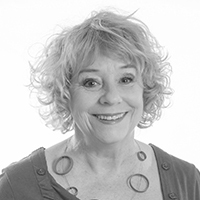 Marie Eykel
Actress
For over 20 years, she played the main role in the children's TV show Passe-Partout. A multitalented artist, she is a writer, performer, producer and singer. In 1988, she received the MetroStar Award for Best Performance in a Children's Program. Currently, she is closely involved in a number of social causes, in addition to being the chairperson of the board for two foundations.
Cinephile Jury
---
Made up of enthusiastic film lovers who reside in Québec City, this jury is responsible for awarding the Cinephile Jury Prize Feature Film to a director from Québec or elsewhere whose first feature film is in the official selection.
College Jury
---
Created for the 5th edition, the College Jury is a panel of four students from the four colleges in the Québec City area that offer film classes (Garneau, Ste-Foy, Limoilou and Lévis-Lauzon). In addition, a film teacher acts as a mentor and jury president. This jury awards the College Jury Prize from a selection of international feature films, both fiction and documentary, that are in the official selection.
Prizes and Grants
---
FEATURE FILMS (60 minutes or more)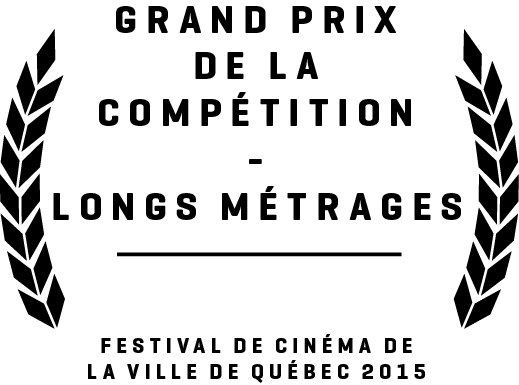 2015 - Necktie Youth, Sibs Shongwe-La Mer (AF.S)
2014 - 20,000 Days on Earth, Iain Forsyth & Jane Pollard (UK)
2013 - The Broken Circle Breakdown, Félix van Groeningen (BEL)
2012 - Elefante blanco, Pablo Trapero (ARG, ESP, FR)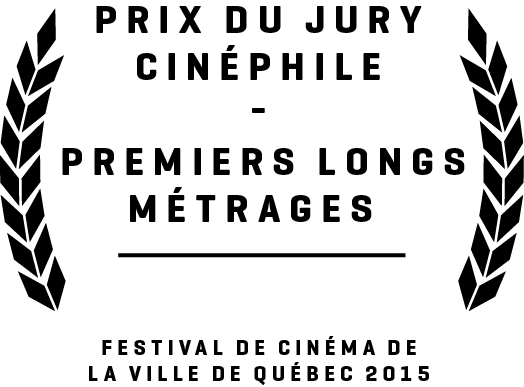 2015 - La démolition familiale, Patrick Damien (QC)
2014 - Un film de chasse de filles, Julie Lambert (QC)
2013 - Don Jon, Joseph Gordon-Levitt (USA)

2015 - La démolition familiale, Patrick Damien (QC)
2014 - Un film de chasse de filles, Julie Lambert (QC)
2013 - The Broken Circle breakdown, Felix van Groeningen (BEL)
2012 - Et si on vivait tous ensemble?, Stéphane Robelin (FR, ALL)
2011 - The Artist, Michel Hazanavicius (FR)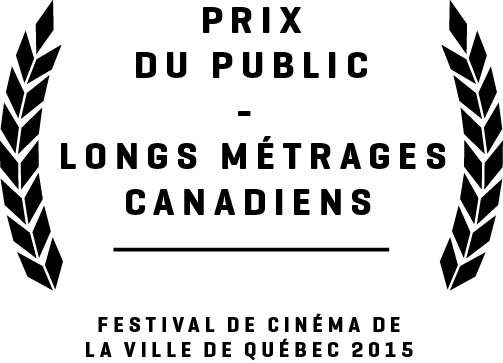 2015 - Paul à Québec, François Bouvier (QC)
2014 - La vie selon Morgue, Jean Fontaine (QC)
2013 - ex-aequo : Absences, Carole Laganière & L'Effet, Jocelyn Langlois (QC)
2012 - El Huaso, Carlos Guillermo Proto (CAN, QC)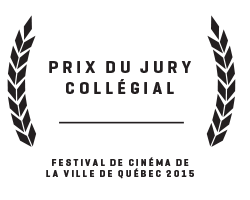 2015 - Necktie Youth, Sibs Shongwe-La Mer (AF.S)
SHORT FILMS (40 minutes or less)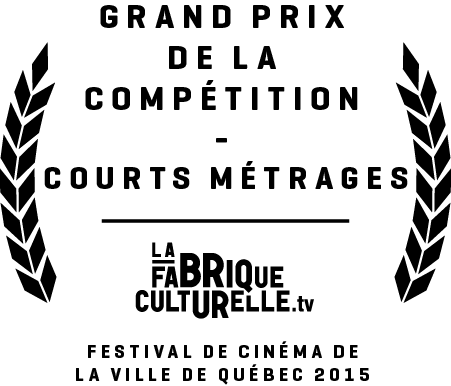 1000$ Grant Awarded by La Fabrique Culturelle
2015 - Moulures, Guillaume Monette (QC)
2014 - Pas la grosse Sophie, Philippe Arsenault (QC)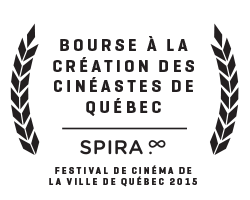 20 000$ in Equipment Rental from SPIRA
2015 - La bagatelle, Franie-Éléonore Bernier, Anne-Marie Bouchard et Julie Pelletier (QC)
2014 - Le frein, Gabriel-Antoine et Jonathan Roy (QC)
2013 - Le camarade, Benjamin Tessier (QC)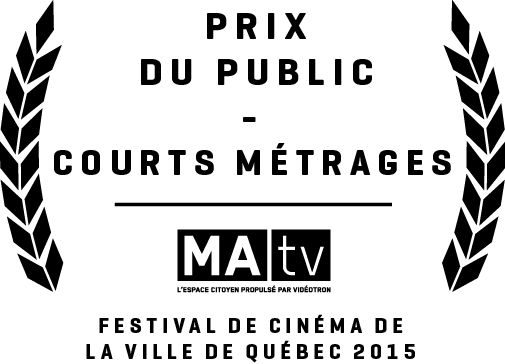 1000$ Grant Awarded by MATV
2015 - La divine stratégie, Éliot Laprise et Martin Forget (QC)
2014 - Jamais je ne t'oublierai, Alexandre Desjardins (QC)
2013 - Le Chevreuil, Rémi St-Michel (QC)
2012 - Première neige, Mikaël Lalancette (QC)
2011 - Mokhtar, Halima Ouardiri (QC, MAR)